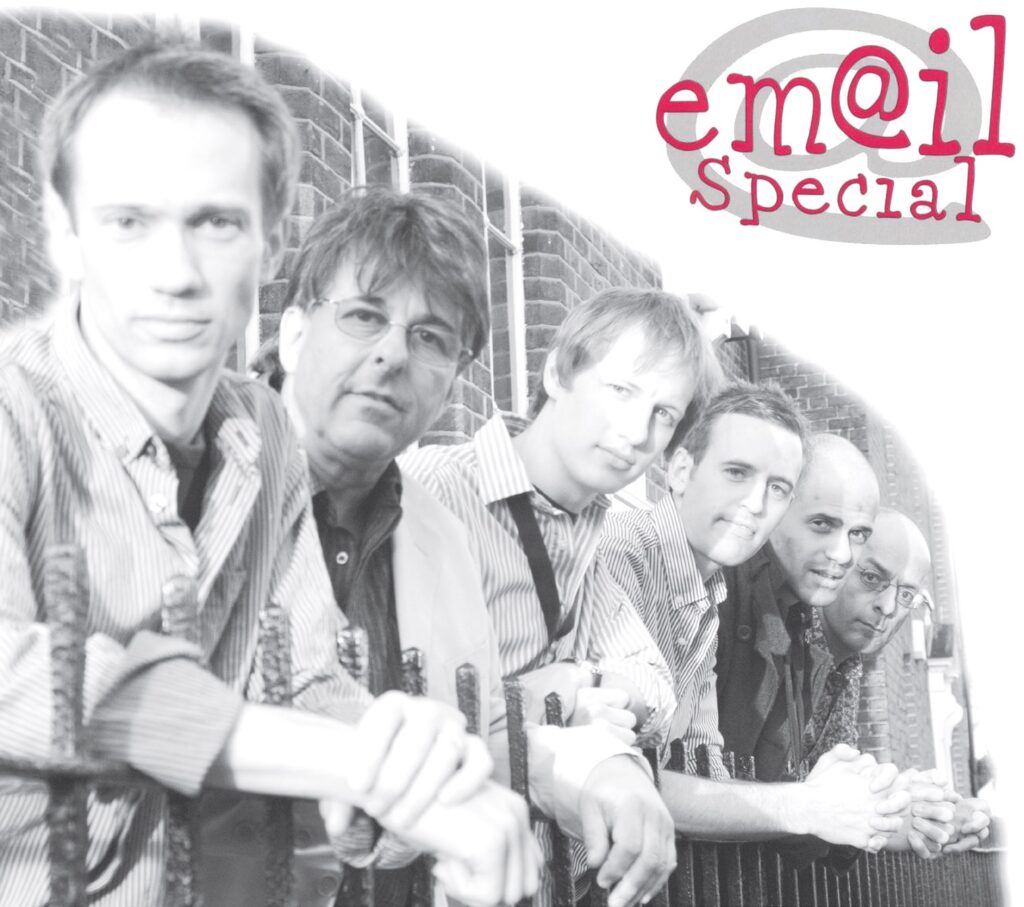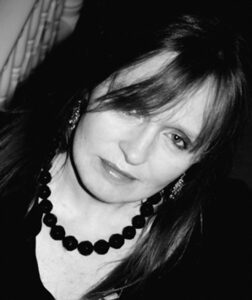 em@il special  
with
Mandy Bell 
June 2010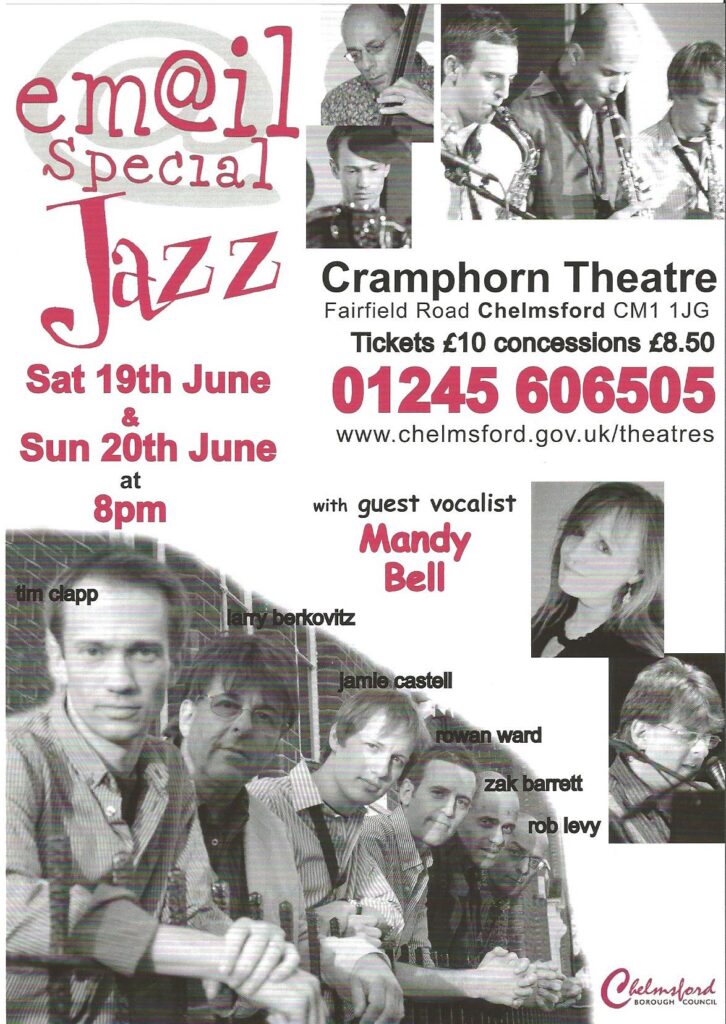 Last year's season (2009) featured special guest vocalist – the incredible Niamh McNally and concluded last October with a 2-night house at the Cramphorn to much acclaim. In its brand new 2010 programme  em@il special will bring yet another new exciting guest vocal talent to our Cramphorn stage –  the fiery Mandy Bell – with an engagingly powerful voice (you won't need your hearing aid!).
Mandy Bell was born into a theatrical family and grew up steeped in the traditions of the performing arts.
As a vocalist, Mandy has worked and recorded extensively with many of the greats – including Helen Shapiro, Gloria Gaynor, The Four Tops, The Moody Blues, and many others, and…for just two em@il special performances in June she will feature as the band's special guest vocalist live on the Cramphorn stage here in Chelmsford.
This year em@il special followers will be delighted with the band's own signature arrangements to
such classic standards as "The Very Thought of You", "All of Me", "Mr Wonderful", etc. etc. especially written for Mandy's voice – don't miss this unique opportunity to catch      em@il special in concert with a very special guest – Mandy Bell.
em@il special is
Larry Berkovitz (Piano/Vocals) Zak Barrett (saxes/clarinet) Rowan Ward (alto sax)
Jamie Castell (Saxes) Rob Levy (Double Bass) Tim Clapp (drums)
CRAMPHORN THEATRE
Fairfield Road CHELMSFORD CM1 1JG
01245 606505
Saturday 19th June 2010 @ 8pm
Sunday 20th June 2010 @ 8pm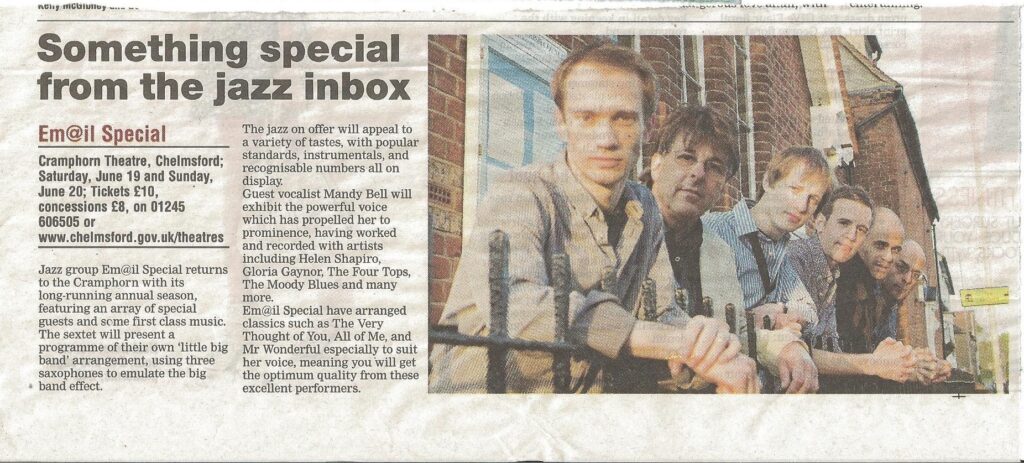 There is no video or high quality audio from these concerts, but …… just to give you an idea …… some rough recordings from the stage monitor feed can be found below: