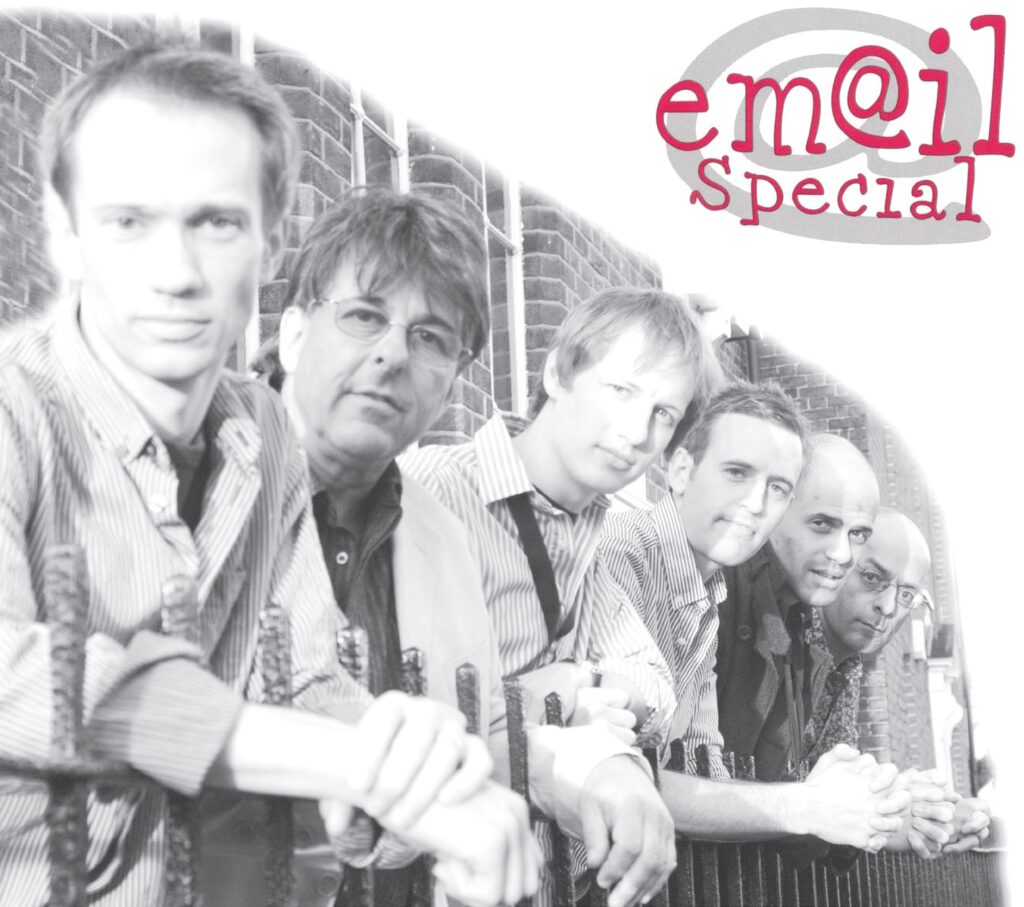 em@il special was infused with an infectious vibrancy and, throughout its lifespan from the late 90s to 2011, enchanted audiences performing to packed houses at "home" at the Cramphorn Theatre in Chelmsford and further afield including Southend, Bury St Edmunds, at London's Vortex Jazz Bar and the prestigious and much-lamented Pizza On The Park, enchanting jazz music lovers with a programme of recognisable jazz standards, each stamped with the band's own style. 
em@il special  was particularly renowned for its "horn" arrangements – utilising its three saxes to emulate a "big-band" type sound. Each year fresh material and arrangements were added to the band's repertoire presenting a programme of its own "little big band" arrangements largely written to back the very fine guest vocalists it hosted over the years and even an occasional vocal outing from pianist and leader, Larry Berkovitz.
em@il special  presented a varied programme of freshly worked yet recognisable and approachable Jazz designed to appeal to all tastes. Apart from a liberal sprinkling of popular standards featuring the whole band, the appreciative audience was always treated to instrumental highlights spotlighting its individual members.