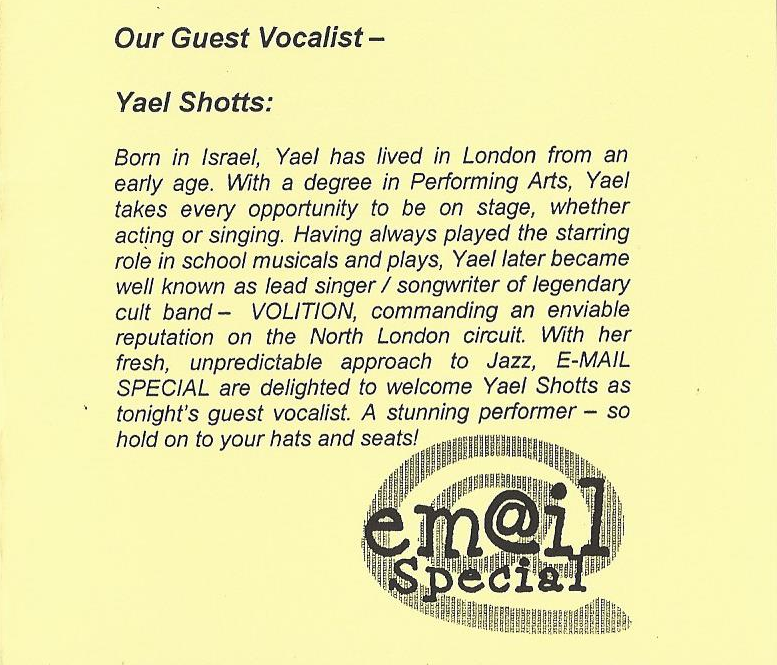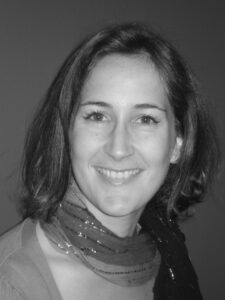 em@il special  
with
Yael Shotts  
2003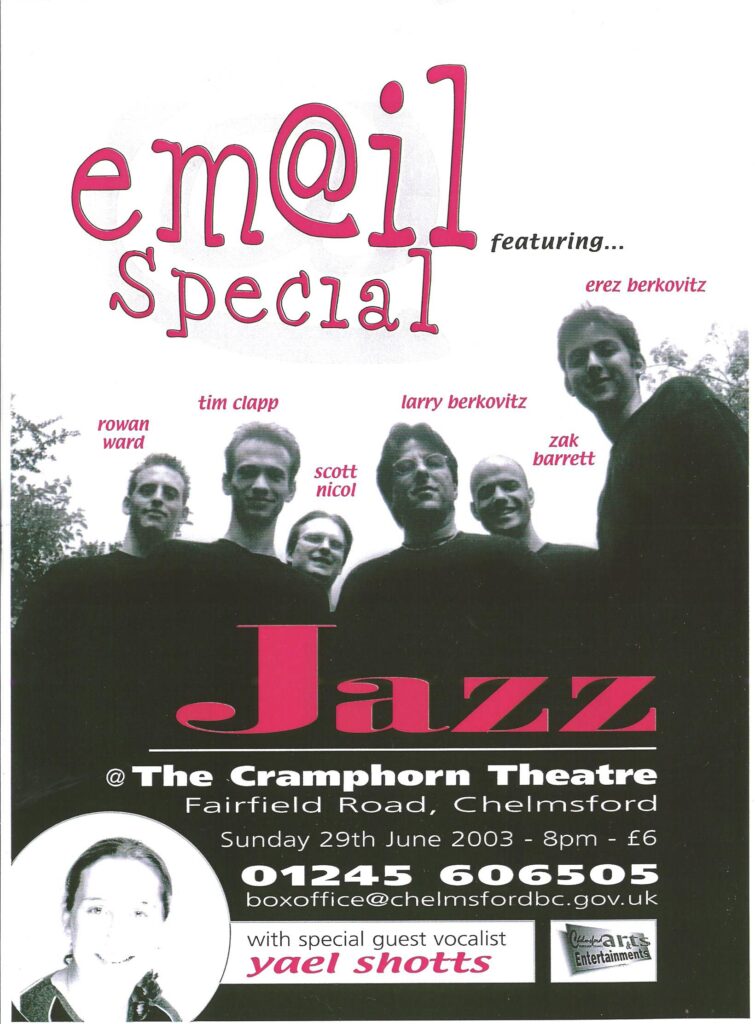 From 2003
em@il special
another rare public concert at
The Cramphorn Theatre, Chelmsford, Sunday 29th June 2003 at 8.00 pm.
em@il special
"The little band with a big band sound"
featuring our three "horns" on the frontline:
Erez Berkovitz, Rowan Ward, and Zak Barrett             and with a new guest vocalist, Yael Shotts.
Ms Shotts will be adding her own style and "scat" interpretation to some of our existing popular vocal arrangements in addition to which we will also be premiering some new repertoire, arranged by em@il special specifically for Ms Shotts featuring this new dynamic voice. 
Beware ! These rare concerts regularly sell out so please book early to avoid disappointment !
Tickets for this year's concert on June 29th 2003 are already released and on sale NOW ! 
Box Office (for enquiries and tickets): (01245) 606 505
I have enclosed a flyer for your fridge (or a friend) !
Can't make June 29th at the Cramphorn? em@il special will also be appearing in concert at Writtle Christian Centre on May 2nd in the first of the new season with a new guest vocalist – the talented  Yael Shotts.
Details below and flyer enclosed for you to "give to a friend" ?
Friday May 2nd 2003 at 7.30pm
at The Writtle Christian Centre, Church Lane, Writtle
InterAct & Chelmsford Rotary Club Present:
em@il special
with: special guest vocalist –Yael (can't help lovin' dat man) Shotts.
Tickets £ 7.50               (01245) 608250
All profits in aid of InterAct & Rotary Foundation Charities
There is no video or high quality audio from these concerts, but …… just to give you an idea …… some rough recordings from the stage monitor feed can be found below:
 em@il special is
Larry Berkovitz (Piano/Vocals)
Zak Barrett (saxes/clarinet)
Rowan Ward (alto sax)
Erez Berkovitz (Tenor Sax)
Scott Nicol (Bass)
Tim Clapp (drums)